If it's March, it's obviously time for baseball. So Jason and I went to our first game of the year today: our alma mater versus the Matadors of California State University Northridge. Despite all indications having been that the game started at 1:00 (e.g., that's what was printed on the tickets), when Jason and I arrived at Matador Field at about 1:05, it was well into the fourth inning, with CSUN up by quite a few runs. And Northwestern had already put a handful of errors on the scoreboard.
Somehow, most of these people were aware that the actual start time of the game was well before 1:00…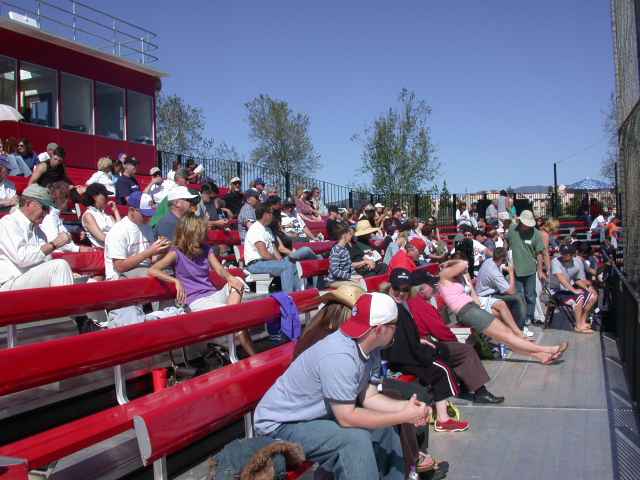 CSUN batting…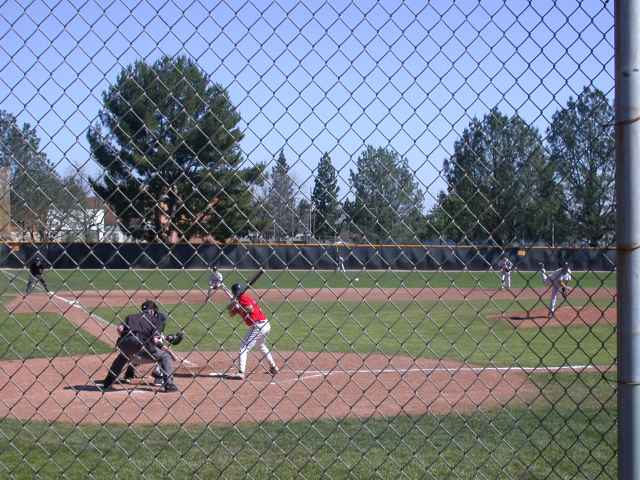 Northwestern batting…
The dugouts at Matador Field aren't actually dug out…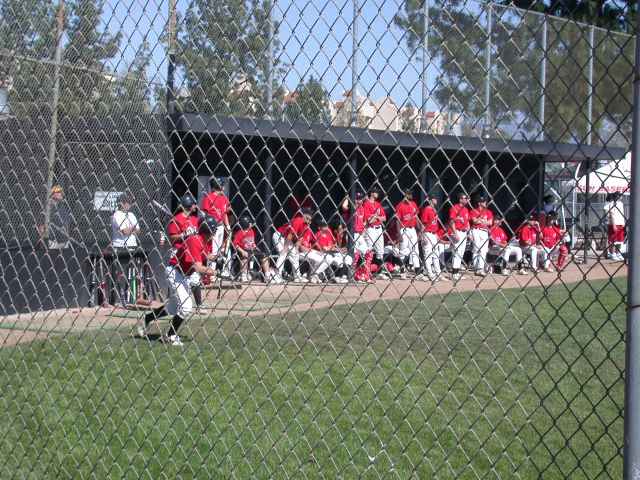 At one point, a formation of five old-timey airplanes flew over. I couldn't get my camera out of the bag and ready as fast as I would have liked, so this is the only good shot I got…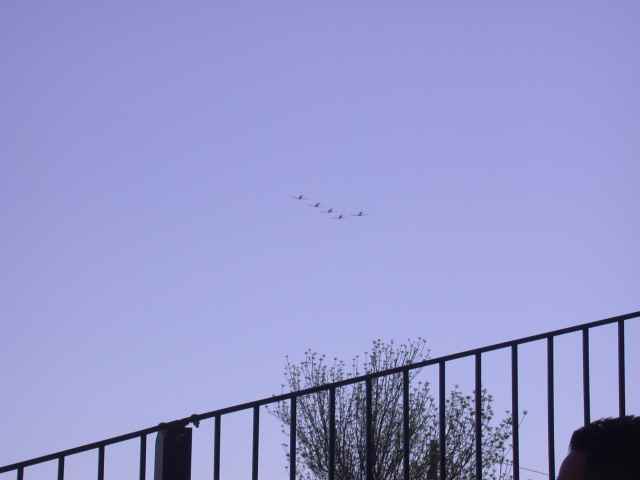 Want a job where you can wear shorts and flip-flops? How about working the radar gun at college baseball games?
Northwestern tried to claw their way back by scoring five runs in the top of the 9th, including an inside-the-park home run (actually, it may have been a triple and an error — didn't see the scoring). Congratulations to the batter…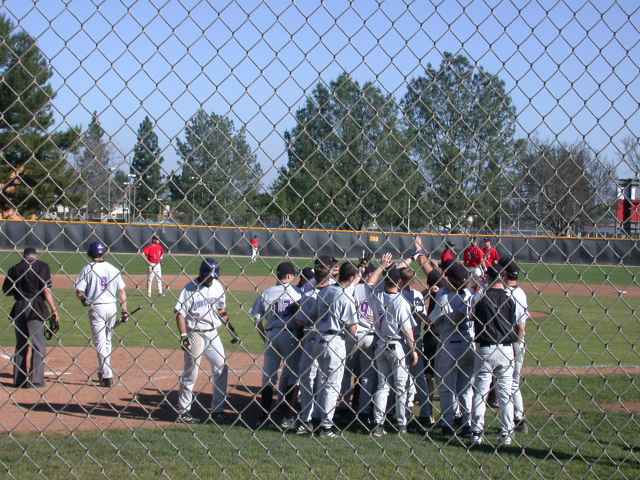 But it was too little, too late, and the final score was 11-8. But as you may be able to see from the pictures, it was a beautiful day for baseball. And afterwards, because I was with Jason and not Levi, we had a late lunch/early dinner at a barbecue place.
Original comments…
Dan: Go Cats!