In the 1970s, Joe Garagiola was on "To Tell the Truth" with class acts like Kitty Carlisle and Tom Poston (and served as host for one season, as seen in the film "Catch Me If You Can").
30 years later, Billy Bean has to sit next to a man wearing a bright pink jacket.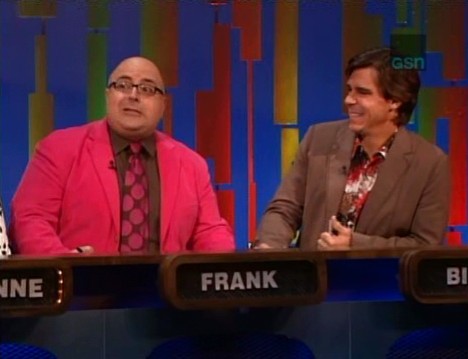 This is GSN's revival of "I've Got a Secret," which premiered tonight — and which is actually pretty good.