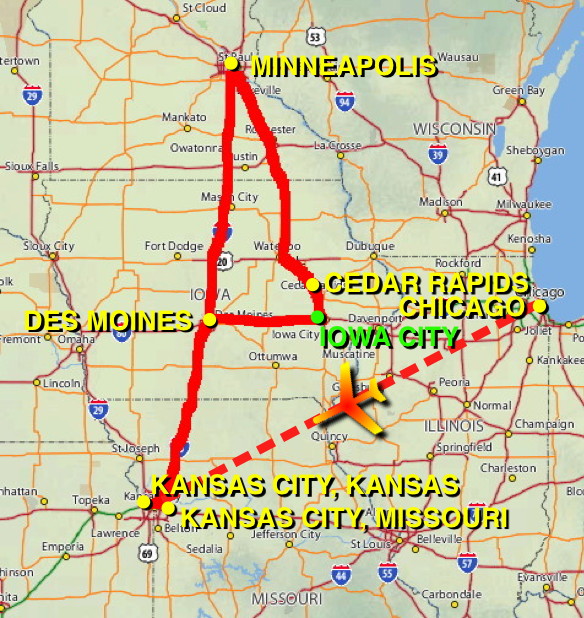 This is what I was alluding to with the previous post. Finally, after 6 years, Levi and I are doing another proper baseball road trip. For reasons of busy-ness and other facets of
adulthood, this one will be shorter than the 2004 trip: only five games in five days in five cities (and only four metropolitan areas).
Wednesday, June 30: Chicago White Sox at Kansas City Royals
Thursday, July 1: Omaha Royals at Iowa Cubs
Friday, July 2: Tampa Bay Rays at Minnesota Twins
Saturday, July 3: Clinton LumberKings at Cedar Rapids Kernels
Sunday, July 4: Fargo-Moorhead RedHawks at Kansas City T-Bones
Yes, you read correctly: two visiting teams with CamelCase names. Actually, the main purpose of this trip is to see Kauffman Stadium in Kansas City and Target Field in Minneapolis, two stadiums neither Levi nor I have been to yet.
We haven't quite worked out all the logistics yet (for example, you may note that we have to get to and from Kansas City somehow), but then, that's what baseballrelated.com was originally created for.