Since I never scanned it before, this is (part of) the chart I used to plan the trip. Possible teams are on the left and dates are across the top (starting with April 30, with an "M" indicating Mondays). Home games for each team are indicated by blue (night game), red (day game), or gray (unknown, because some teams didn't have game times posted in January, when I made the chart). The teams are numbered so I could follow them all the way across.
They Might Be Giants ticket stub from the night before I left for the trip. And I wish I'd known my flight was going to be delayed two hours, so I could have gotten two extra hours of sleep!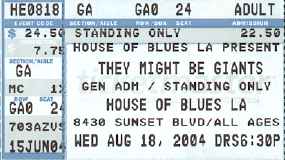 Why my flight was delayed two hours: a rainy Dallas-Ft. Worth International Airport (and it had been a lot worse earlier in the day, I heard)…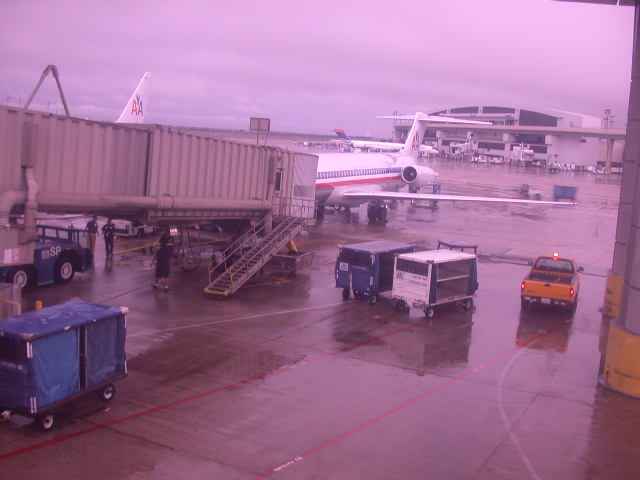 A 2:30 P.M. boarding time was wildly optimistic. I think this flight ended up boarding at about 4:40 P.M.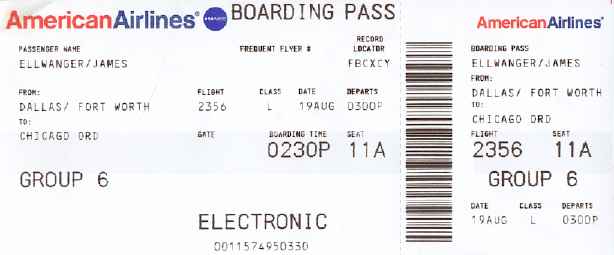 Illinois Railway Museum ticket. For an extra $4.00, I could have ridden on the Thomas the Tank Engine train with a bunch of screaming kids. I chose not to pay extra.